Sustainability
Green elastomers: Fraunhofer LBF develops new formulations with natural ingredients
Elastomers are indispensable and highly innovative materials. Through targeted compounding with selected raw materials, they achieve top performance in numerous applications in mobility, mechanical engineering, medical technology and many other areas of daily life. In connection with the increasing responsibility with regard to resource conservation and sustainability, it also makes sense in the field of elastomers to produce their components from renewable raw materials. In doing so, the properties of the products must be reliably maintained. Scientists at the Fraunhofer Institute for Structural Durability and System Reliability LBF are developing new formulations to make rubbers, fillers, plasticizers, additives and crosslinkers "greener".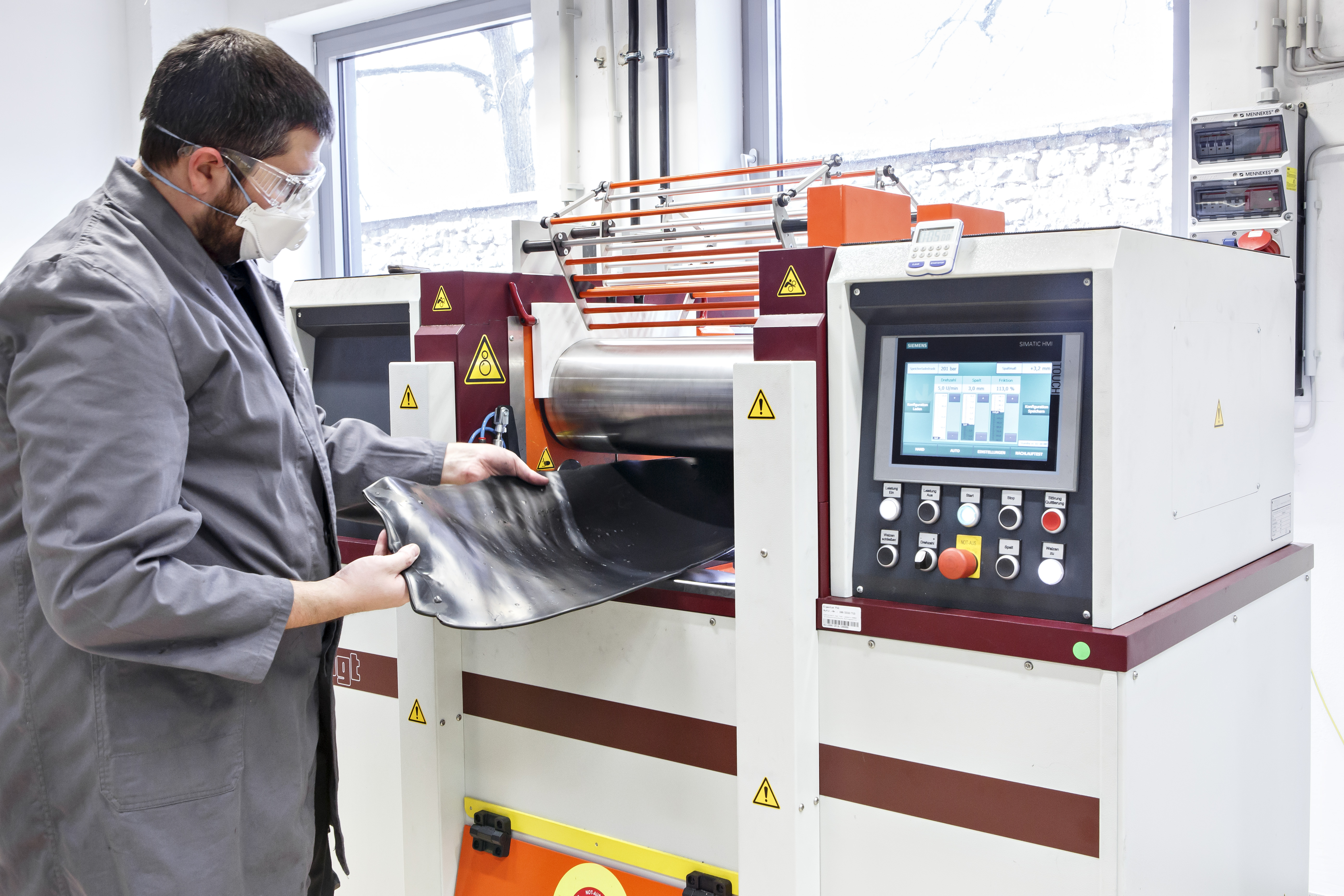 As a research focus, the Fraunhofer LBF has specialized in the production of novel additives from renewable resources that are suitable for both elastomers and thermoplastics. In addition, the scientists at the Darmstadt research institute develop polymers and elastomers from renewable monomers as well as crosslinkers and fillers from renewable resources. This makes it possible to design elastomer formulations that are more cost-efficient and "greener" than conventional elastomer compounds while maintaining the same property profiles. The aim here is to maintain the properties of the elastomers by using alternative resources.
Potential of "green" elastomers
In order to make the components of elastomer products more environmentally friendly in the future, the experts at Fraunhofer LBF are stepping up their research activities with regard to the development of bio-based elastomers, additives and fillers, thus supporting environmentally friendly product development in the chemical and rubber processing industries. The scientists examine existing, customer-specific formulations, decipher their individual components and replicate them with green components. In this way, for example, they replace standard fillers, such as carbon black from petroleum, in a more environmentally friendly way with carbon black from old tires or ash from rice husks. Substances that are at the end of the value chain thus find new uses. Traditional plasticizers are replaced by natural substances such as butter or oils. "One of our main areas of expertise is producing elastomers from bio raw materials," says Dr. Ali Golriz, who heads elastomer technology at Fraunhofer LBF, "Our team specializes in sustainable formulation and smart process control along all steps of the value chain."
Elastomer manufacturers obtain new formulations in this way, for example for sealing elements, where a large proportion of the usual components can be replaced by natural starting material. With the alternative elastomer compounds, companies act proactively, secure competitive advantages due to "green" products and minimize their risk, since in the event of any bans on environmentally harmful ingredients, production can continue immediately with the new formulations.
Practical exchange with experts
As part of an online seminar "Green Elastomer Compounds - quo vadis: The Future of Elastomers" on November 25, 2021, Fraunhofer researchers and industry partners will provide information on the potential of sustainable elastomer compounds in practical and expert presentations. The seminar is aimed at interested parties from the chemical industry, the rubber processing industry. elastomer manufacturers and to customers and partners in the rubber industry (OEM, automotive industry, construction, mechanical engineering, etc.).