Fraunhofer LBF at the Compounding World Expo 2018
Smart connections: Intelligent sensors monitor and optimize industrial processes 4.0
Already today modern production systems can communicate with their surroundings and manage themselves. Industry 4.0 is on the rise and cyber-physical systems (CPS) are the essential components of this development. Intelligent sensors for monitoring and controlling production processes ensure that connected work processes can run reliably. Scientists at Fraunhofer LBF have used these technologies as part of the "ImProcess4.0" project and developed an intelligent sensor node-based monitoring and optimization system for production lines using twin-screw extruders. With this sensor system unfavorable operating conditions or fluctuations in material properties can be detected, thus minimizing the occurrence of faulty batches or machine failures. It opens chances for predicted maintenance in production processes and thus stand still times will be reduced.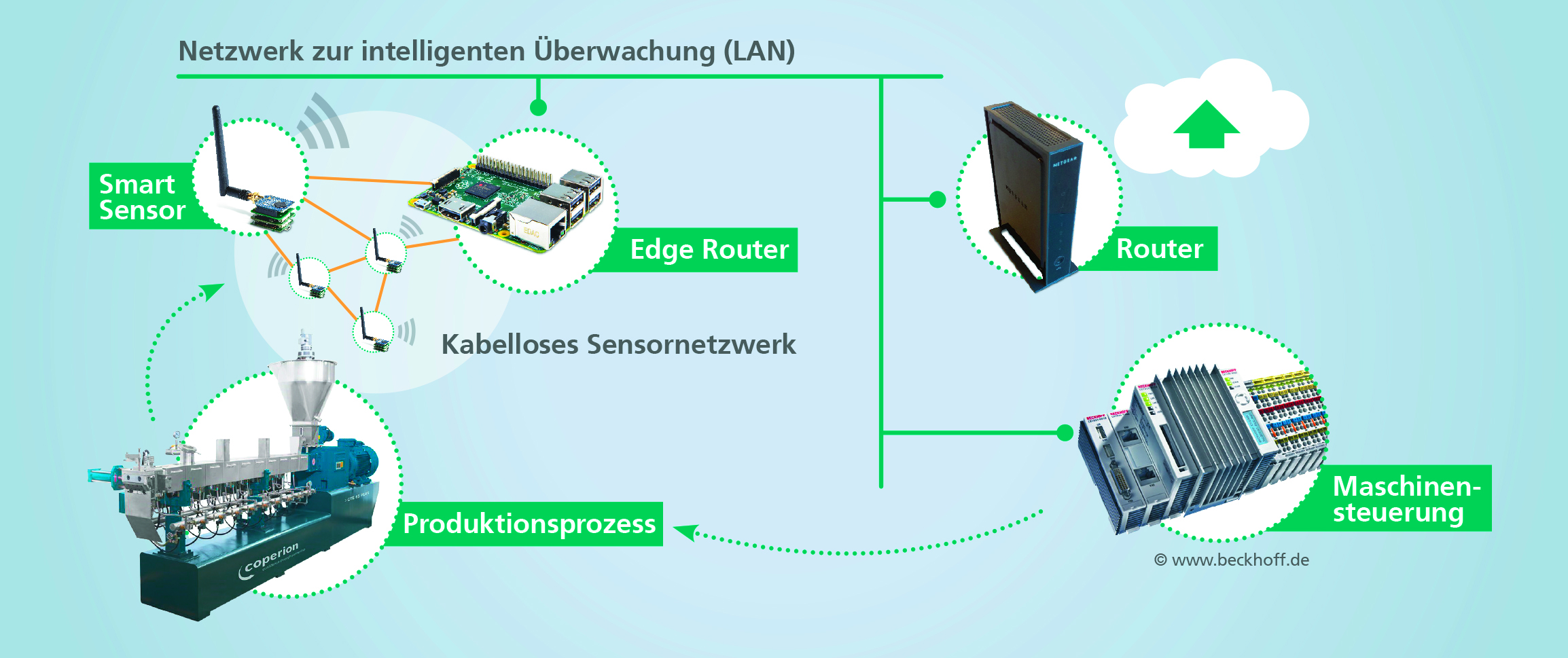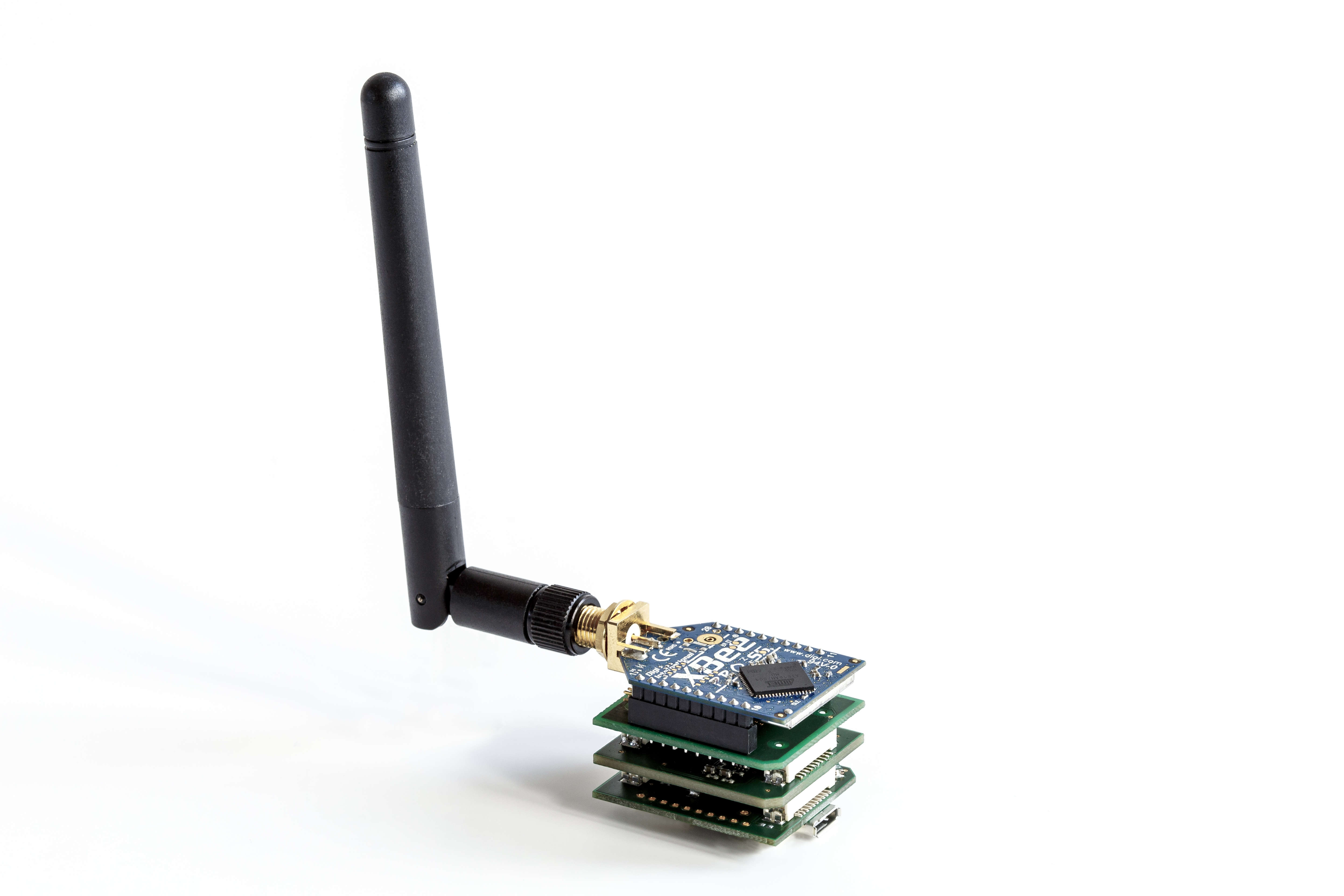 "Cyber-physical systems connect and coordinate. This creates completely new opportunities for applications, but it also represents new challenges for developers, who will have to find a way to work with this increased complexity and heterogeneity", explains Dr. Christian Beinert, head of Polymer Processing and Component Design at Fraunhofer LBF. Based on the monitoring system developed at LBF, support can be offered to the companies in the field of condition monitoring or predicted maintenance. In collaboration with the machine manufacturers and operators of the machines and manufacturing plants the experts of Fraunhofer LBF can configure this flexible modular and customizable system to match the customers' specific needs. "By combining existing data from the machine control system with selected, additionally recorded sensor data, we can detect unfavorable operating conditions or material fluctuations, and thus minimize faulty batches or machine failures", explains Dr. Beinert.

The Darmstadt researchers furthermore are implementing signal pre-processing, which means that data measurements can be reduced already within sensor nodes. Through the use of a multifunctional gateway, the pre-evaluated sensor data will be collected, processed and the information will be made available in a data pool. The data for identification of damages on the other hand will be compared with established data collectives.